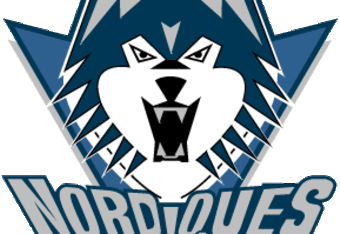 This would have been the logo if Quebec stayed in the NHL back in 1995
Quebec City should get their hockey team back for the following three reasons. Firstly, Quebec still has a fan base second, they only lost their team because the arena was old. Lastly, they have a new stadium. That's why Quebec shall get their hockey team back.
Quebec Still has a fan base. When Quebec was in the NHL, they had a total average of 86.07% attendance. Quebec fans still buy jerseys of the Nordiques and they are no longer in the NHL.
The Nordiques lost their team because the arena was old. The
Colisée Pepsi arena opened in 1949.
This resulted in Quebec being moved to Colorado to be named the Avalanche in 1995.
But in New York City, the Rangers arena (MSG) was and still is the oldest arena in the NHL. The arena opened in 1925. So why aren't the Rangers out of the NHL? It's because Gary Bettman wants US teams. This shows that Gary Bettman wanted another American team.In Quebec City, the city has decided to make a new arena. The new arena (which is currently nameless) can hold a total of 25,000 fans. With this new arena, the NHL has nothing to complain about. The arena will be finished by the 2013-14 NHL Season and with teams going bankrupt there's no reason why Quebec can't have a team again.
Written By Andrew Di Pardo